KW Edge in Pretoria East
not your ordinary real estate agent
I have been involved in real estate in South africa since 1983 and has held my fidelity fund certificate as a principal since then. I have sold more than 5 000 homes over the past 33 years. Furthermore we have had a particularly good year in business since joining the KW family on 1 July 2015. Together with our 30+ associates in the KW Edge team we have sold properties in the Gauteng North area exceeding R 250 million since 1 July 2015, which translates into more than R 15 Million per month consistently for 14 months.
I would like to personally invite you to contact me for a personal discussion about a career in real estate or if you want to experience our service and group of top sales associates.
Riaan van Deventer can be contacted on Cell: 083 302 5266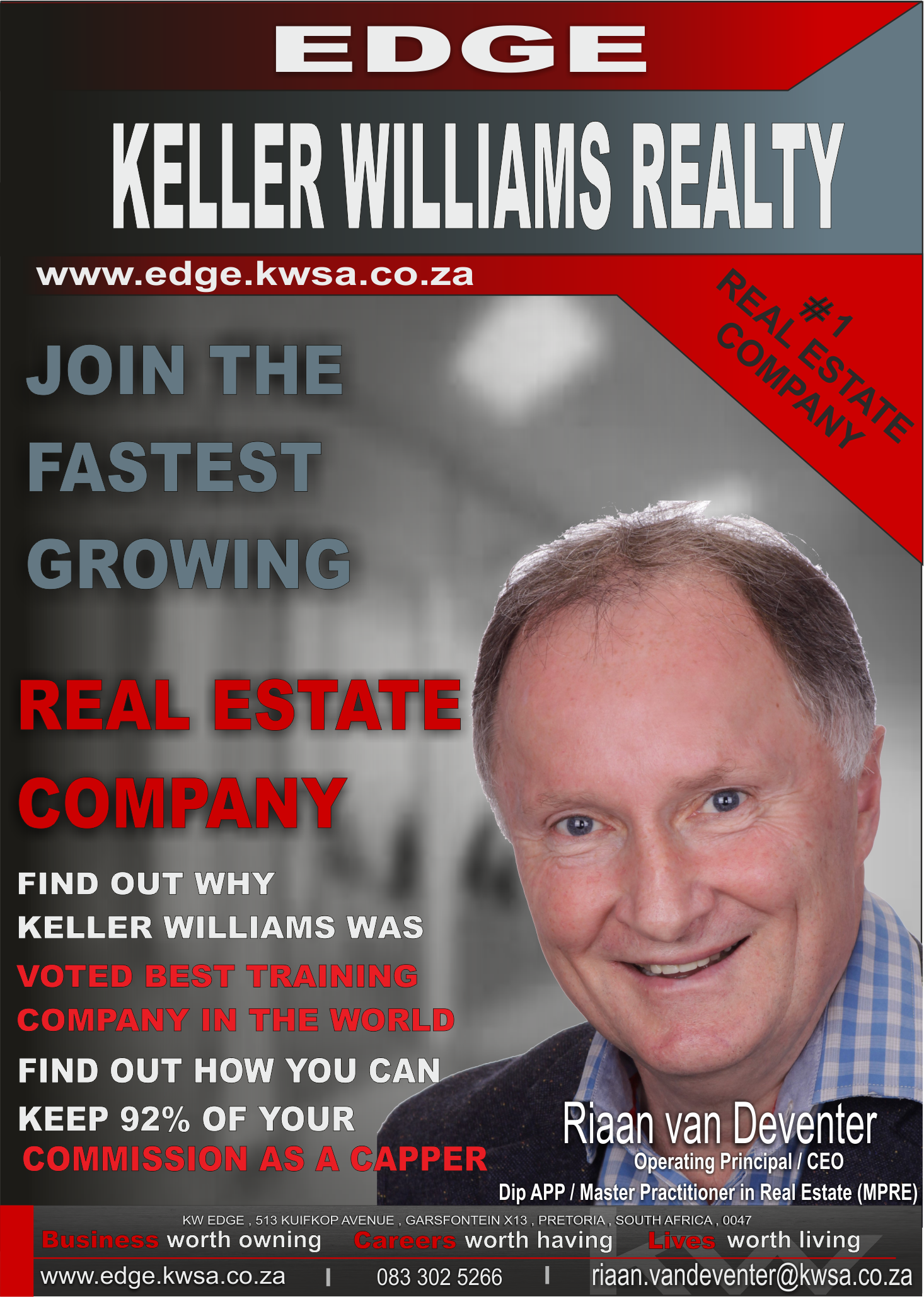 Keep in touch!
We'll get back to you as quickly as possible